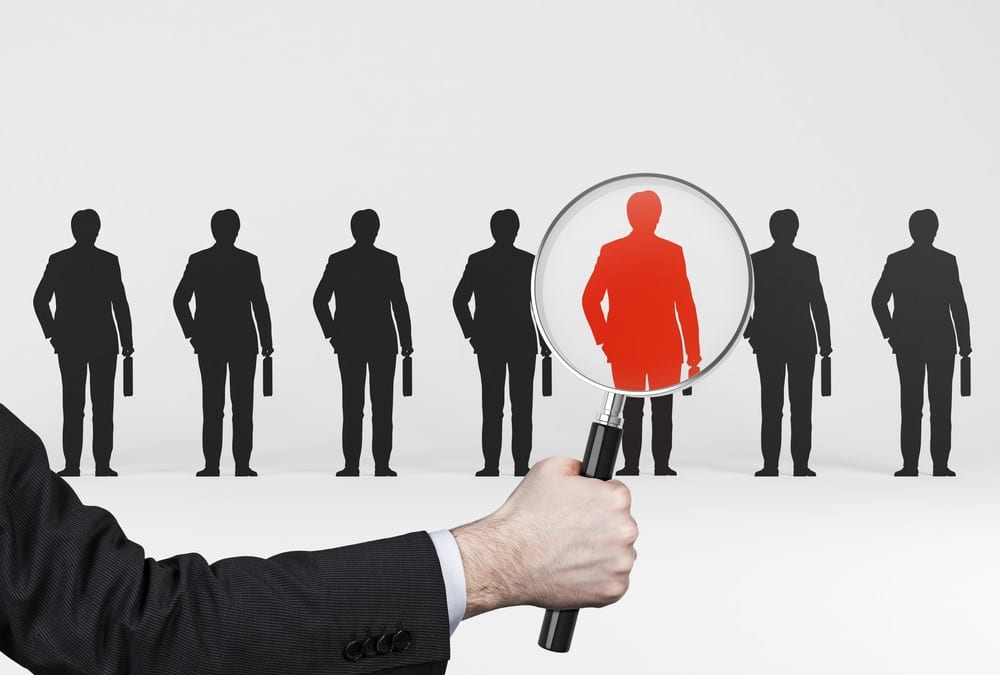 If you are looking for the best employment attorney or law firm in Los Angeles, you can stop looking now! Existing Law has a vast amount of knowledge on this topic and we can refer the best California lawyers in the business.
We have years of experience educating people just like you on everything from criminal defense, to how to get compensation for personal injury claims, and even wage and hour class actions.
What Can an Employment Lawyer Do?
Whether you have been wrongfully terminated, or experienced workplace discrimination, harassment, or other unfair treatment, a great employment lawyer can ensure that your rights are protected and that you receive the compensation you deserve.
A good lawyer should be well-versed in California labor laws which protect both employees and employers from legal disputes. They will review your case, advise you on the best legal strategies to pursue, and help build a strong case against your employer. They can also assist with negotiating settlements or filing employment claims with government agencies.
An even better lawyer will also have years of experience in this field and be committed to fighting for the rights of their clients. With the right attorney, you can be sure that your case will be handled appropriately!
The Most Common Employment Issues
Employment attorneys handle a wide range of issues that may arise between employers and employees. Some of the most common disputes involve wrongful termination, discrimination, sexual harassment in the workplace, wage and hour violations, and other labor law violations.
Wrongful Termination
An employee may be wrongfully terminated for a variety of reasons, including discrimination or retaliation. An experienced attorney can help you determine whether or not your termination was wrongful and will work with you to seek the compensation that is legally due to you.
Discrimination and Harassment
Employment discrimination occurs when an employer treats an individual differently because of their race, color, religion, sex, national origin, age, disability or genetic information. Sexual harassment is a form of discrimination that can take place in the workplace. An experienced employment attorney will be able to advise you on what constitutes sexual harassment and how to deal with it if it occurs.
Unpaid Wages and Overtime Violations
Employees are entitled to be paid for all of the hours that they work, including any overtime. In many cases, employers fail to properly pay employees for their work or deny them benefits such as vacation days or bonuses. An experienced employment attorney can help you navigate issues around unpaid wages, overtime violations and other forms of wage theft.
Whistleblower Claims
Employers are prohibited from retaliating against employees who report illegal activities or unethical practices. If you have experienced retaliation, an employment attorney can help you fight back against your employer and protect your rights.
Retaliation
You may be protected under state and federal laws against discrimination because of your race, gender, ethnicity, age or other personal characteristics. An employment attorney can help you protect yourself against any forms of discrimination that you experience in the workplace.
Employment Contracts
Whether you're negotiating a new job offer or trying to get out of an existing contract, a qualified employment attorney can help. They can review your contract and provide advice on the best course of action to take.
Breach of Contract
If your employer fails to live up to the terms of your contract, an attorney can help you determine if you have a legal basis for filing a claim and what kind of compensation you may be entitled to.
Employee Rights
An experienced employment attorney can help you understand your rights as an employee, and advise you on the best way to protect those rights. This can include protecting yourself from discrimination or harassment in the workplace, as well as defending your right to a safe work environment.
Labor Disputes
Employment attorneys are also often called upon to represent employees during labor disputes. This could include filing grievances on behalf of workers or negotiating with management to reach a resolution.
When looking for the best employment lawyer to represent you, some key factors to consider include:
Their Reputation
It is important to find an attorney who has a good reputation in the legal community and is well-respected by their peers. They should be well-known in the courtroom, be registered with the American bar association, and have a proven track record of handling legal issues for California residents.
Their Experience
Make sure your attorney has experience in the areas of employment law that are pertinent to your case. The best employment lawyers can handle everything from workplace retaliation claims to wage and hour disputes and workers' rights, or even guide you through a hostile work environment.
Their Success Rates
In addition to experience, it is helpful to look at the success rates of previous cases they have handled. This will give you an indication of their ability to deliver a favorable outcome in your case.
Their Communication Style
It is also important to find an attorney who communicates well with their clients. You should be kept in the loop on the progress of your case, and they should answer any questions or concerns you may have promptly.
Their Availability
When considering potential employment attorneys, make sure to check their availability. Some lawyers may not accept new clients or cases if they don't have the capacity to take them on, which is common in Los Angeles California. It is essential to make sure that you have an attorney who will be available when you need them.
Their Cost
Finally, consider the cost of hiring a lawyer. Different attorneys may charge different fees for their services, so it is important to research the standard rates in your area and find one who charges competitively. If you're looking for the best employment lawyer in Los Angeles county,
Employment Law is Complicated in California
Employment law is complicated and ever-changing in California. It can be difficult to know how to proceed without the guidance of an experienced attorney. There are various practice areas within the field of employment law and each requires a unique approach. An experienced lawyer can guide you through the process and make sure that your rights are being respected both in court and by the company you are involved with. They can also act on your behalf to ensure that you are getting the best settlement possible when it comes to any disputes.
When looking for an attorney, it's important to make sure that they have experience with employment law and can provide guidance on all matters pertaining to workplace law in California. They should be able to explain the different types of laws, such as labor or discrimination laws, and explain how they may impact your particular case. It's also important to make sure that an attorney is familiar with the laws in California so they can properly represent you.
California's Employment Law
When an employee files a complaint that gets processed they are protected from all types of retaliation. Unlawful retaliation can be things like physical abuse, spreading false information about the employee, employment disputes (like how many hours were worked), or giving the employee an undeserved poor performance review.
In California specifically, employers are required to provide employees with all applicable employment rights. This includes things like the California Family Rights Act, which entitles eligible employees up to 12 weeks of unpaid family leave per year for specific reasons such as childbirth or adoption, or the California Fair Pay Act, which requires employers to pay employees equally for the same work regardless of gender.
However, when an employer fails to comply with these laws and regulations, it is up to a skilled employment attorney to help protect the rights of the employee. An experienced employment attorney can provide guidance on how to address any form of workplace discrimination or harassment, and can even assist in filing a claim with the appropriate government agency. Furthermore, they possess the skills to negotiate and litigate when necessary, ensuring that employees receive justice for any labor law violations.
Find a Reliable Employment Lawyer with Experience
If an employer wrongfully terminates you do not sign anything you do not want to. Consult a professional for help! If you're looking for the best lawyer with free consultations, The Ultimate Law Firm is the best employment attorney.
The Ultimate Law Firm's employment attorneys have many years of experience with raving reviews on Google, and their law offices are located in Los Angeles, California. And the best part is they also offer a free consultation!
Employment Lawyers Can Protect Your Best Interest
When it comes to employment law, these attorneys have the skills and experience necessary to protect your rights. Their attorneys can help you negotiate a severance package, file a wrongful termination claim, or represent you during a wage dispute. The Ultimate Law Firms understand the intricacies of California labor law and can provide effective legal counsel.
Their law office takes cases involving sexual harassment, discrimination and unpaid wages seriously. You face many challenges as an employee in California and you can acquire the legal assistance necessary to obtain a fair outcome. They also have access to current information on labor laws, which allows our attorney team to stay up-to-date with the latest developments.
Our Recommendation for Employment Law Matters
Existing Law recommends The Ultimate Law Firms when you need legal representation for employment issues. Their law firm has the experience to help you navigate through these issues and get the best possible outcome for your case. You can call them at (818) 821-8777, or visit their website to learn more about their experienced employment attorneys.
Frequently Asked Questions
How can I talk to California employment attorneys about my case?
The Ultimate Law Firm handles employment law matters and they can be contacted at (818) 821- 8777 or you can visit their website with this link. Their attorneys specialize in all aspects of labor and employment law, from wrongful termination to wage-and-hour laws. They law firm is dedicated to providing excellent service to all of their clients, and their law offices are located in Los Angeles, CA, which is why ExistingLaw recommends them. You can also find other lawyers and legal services with the state bar or an online legal referral service, such as the California Employment Lawyers Association, or the National Employment Lawyers Association.
What kind of damages can I receive if I win my case?
It depends on the specifics of your case and the laws of the state in which you live. Generally, an employee can receive damages for lost wages, emotional distress, punitive damages (if applicable), legal fees, and more. Experienced employment lawyers, like the law offices at The Ultimate Law Firm, can help you determine what is owed to you in terms of compensation.
How much do employment lawyers charge?
Most employment attorneys charge a flat fee or an hourly rate, or will take money in contingency. A contingency fee is when the attorney receives a percentage of what you are awarded in your case, should you win. If you live in California, The Ultimate Law Firm in Los Angeles, CA offers competitive rates, as well as free initial consultations to help you decide if they are the right fit for your legal needs.
What other services do employment attorneys offer?
Employment attorneys not only help you get the compensation that is owed to you, but they can also provide advice and assistance with filing a workplace discrimination lawsuit or a class-action lawsuit. They can represent you in court if necessary and will provide sound legal counsel when negotiating severance packages. Employment lawyers are also available to answer questions about your rights as an employee and can advise you on the best way to handle workplace disputes.
What kind of cases do employment attorneys handle?
Employment attorneys handle a wide range of cases, from discrimination to wrongful termination and everything in between. They also represent workers who have been wrongfully terminated or laid off. Our attorneys specializes in this area of law relevant to your case.